Willmatt Hill Estate Sales, experienced in conducting estate sales and appraising personal property for 12 years.
Willmatt Hill's professional team is known for their care and compassion in handling your loved ones personal property and assisting you with selling your belongings in your downsizing sale. We love what we do.
Your Total Solution for Appraising , Estate Sale, Relocation Sale, and Downsizing Sale needs.
Fully bonded and insured Minnesota Corporation.
In full compliance with Minnesota Statutes, 325E.70 ESTATE SALE CONDUCTORS; BONDING REQUIRED.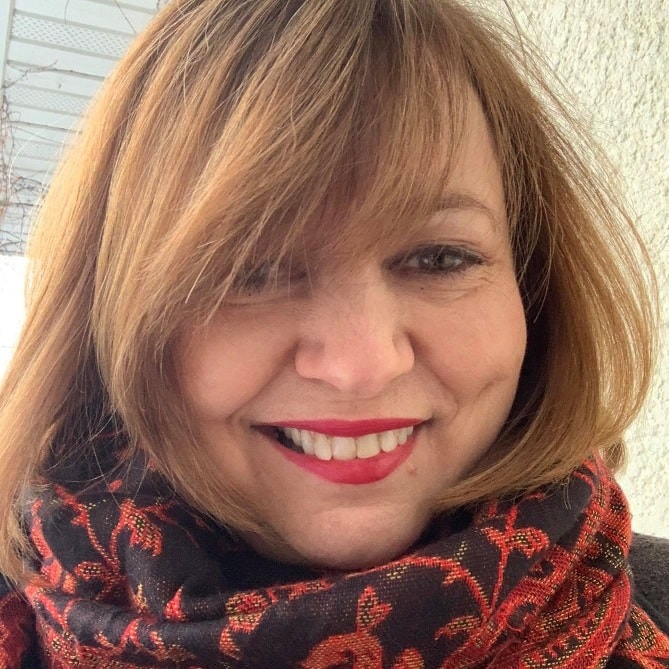 Willmatt Hill Estate Sales and Appraisals
We respond to the needs of families, executors, attorneys, business owners, and real estate agents to achieve their goals of liquidating the contents of homes and commercial property while achieving outstanding sales results.
We help trust and estate attorneys, estate administrators, probate courts to identify estate value and appraise household and antique prices of the assets. Our staff is trained to spot the rare, unique, and valuable items most people overlook. We scour EBay and other online auction sites to maintain a knowledge of today's prices.
We can coordinate all the details of liquidating personal items, cleaning out the home, organizing and executing the sale of goods, and offer services of emptying the home completely. Let us help you so you can deal with more important things. With one phone call you can take away the worry and headaches
Saturday, November 18, 2023 8:30 to 3:00 (numbers at 8:00) Sunday, November 19, 2023 8:30 to 12:30...
Please Note: All sales are final, and all items sold as-is
Willmatt Hill Estate Sales and their independent contractors are not responsible and not liable for removal of purchased items from our sales. Purchasers of the items are responsible to remove the items by the last day of sale, unless special arrangements would be made with the management of Willmatt Hill Estate Sales. Purchasers are responsible for their own safety and for maintaining the condition of the item purchased during the removal process.
Submit your question/comment and we'll get back to you ASAP.
Mail Address
Willmatt Hill
3639 Elmo Rd.
Minnetonka, MN 55305
Jeannette in Apple Valley
Theresa, I really wanted to thank you for the tremendous job you and your team did on our estate sale in Apple valley.
Recommendation:
I would highly recommend Willmatt estate sales.  They were very professional, efficient and well managed.
They spent multiple days organizing the items, and researching the values.
We received fair prices on everything and everything sold in the two days planned.
I cannot say enough great things about Theresa and her team.
Jeanette and mark dubanoski
September 26, 2023
Liz in Plymouth
September 20, 2023
We sure were blessed when we were referred to Willmatt Hill Estate Sales.  From start to finish, Theresa and her team completed the tasks professionally, respectfully and diligently.
We were downsizing quite a bit.  Theresa and team came and helped us prepare for our move; sorting and organizing our keep items, sell items and throw!
The sale was a huge success due to the huge amount of customer base Willmatt Hill invites to their sales.  We were advised on how items were researched and priced.  The house looked amazing as everything was organized on clothed tables and staged well.  So well in fact, I wanted to buy a couple of things, LOL.
After the sale, Theresa and team completely cleaned out the house and prepared our donation complete with a list of items with values for our taxes.  Our home was ready for the new owners.  We literally put our items we were keeping in our pod and left the house.
We completely recommend Willmatt Hill.
Elizabeth from Plymouth, MN
Shawn
Hey Theresa,
I wanted to let you know that working with you and your team at Willmatt Hill was an enjoyable and rewarding experience.I certainly didn't think having an estate sale would be fun but it was. We all worked hard and well together. By the end it was like saying goodbye to family. Thanks for all the effort and the pizza!
Shawn
Jo R
Recently I was given the task of handling the estate of a very dear friend. I didn't want to do the wrong thing and bring shame to the family. I was given Willmatt Hill's by a mutual friend. From the moment I met Alex and Theresa, I felt comfortable with them handling the Estate Sale. Their staff was professional, courteous, and prompt. They handled every last detail and gave me great peace of mind. Thank you so much for doing such a wonderful job. I would use you again and recommend you to anyone needing this done.
Thanks again, Jo R Eden Prairie, MN
Jo R
Thursday, April 17, 2014 6:47 PM
Cheri W.
A Positive Solution Testimonial The Willmatt Hill Estate Team was amazing to work with and I highly recommend using them for your Estate needs. I am a Real Estate Agent and have had Clients use Willmatt Hills Estates. My Clients was reassured with kindness and respect that there was timeline and a process to prepare for a successful Sale. The Estate Teams expertise allowed them to come in and set up for the sale, have the sale, remove items that didn't sell and thoroughly clean the home in preparation to be sold in a timely manner. The handled it all! The Estate Team stayed on schedule and were very organized throughout the entire process. Again, I would highly recommend using Willmatt Hill Estate Sales.
Cheri W.
Friday, April 04, 2014 2:30 PM
Valerie L.
Thank you Sorry for the delay in responding. The house truly looks great. Please pass on my appreciation to your team. Thanks again.
Valerie L Guardian/Conservator (612)
Valerie L.
Friday, February 14, 2014 2:52 PM
Matt & Liz R.
Our Estate Sale To Alex and Theresa: We wanted to take a moment to express our appreciation for your efforts in running our recent estate sale. We chose Willmatt Hill after interviewing four firms, due to your impressive reputation and our direct contact with a number of your prior clients, who it turns out we knew both socially and professionally. We could not have been happier with our choice of Willmatt Hill. Sincerely, Matt & Liz R.
Matt & Liz R.
Tuesday, December 10, 2013 9:19 AM
Jan and John T
Dear Alex and Theresa, We knew from the moment we put our house on the market, that the job of selling our possessions was a much larger task than we could handle ourselves. After having interviewed 3 companies, We knew that we had found Willmatt Hill to be the best one for our situation. Right at the first interview with Alex, we felt a connection, and began to relax and lose some of the stress associated with this kind of undertaking. In all the contacts we had with Alex and Theresa, With their professional nature, and a little humor, they calmed and guided us step by step through the process. Their staff was friendly, caring, and wonderful to work with. Deanne was a great help in keeping us on track. They organized, labeled and displayed everything beautifully. Their pricing was realistic, leading to almost everything selling by the end of the second day. Willmatt Hill's sale far exceeded our expectations, and we have given their name to numerous friends and acquaintances already, and will continue to do so. We were blessed to have found Willmatt Hill Estate Sales.
Most Sincerely,
Jan and John T
Jan and John T
Monday, November 11, 2013 2:47 PM
Gail and David L.
Dave and I are writing to express our thanks to Willmatt Estates Sales. Downsizing to a home in another state that was one third the size of the home we were leaving seemed to be an overwhelming task. The moving sale you organized made a very stressful time much easier for both of us. You and all of your staff were efficient, organized, and courteous in helping us deal with our move. Your website displaying our items was well done! My friends felt our possessions looked lovely and well organized. They also told me they heard many positive comments about our home and how the sale was staged. We felt the process from set up to clean up was well done. Thank you!
Gail and David L.
Thu, 24 Oct 2013 16:41:21
Charlie C.
Testimonial from the Cremer's Family Wow…It's Over! I've never been to an estate sale in my life, let alone have one. But when it came time to sale my parent's home of 50 years, we needed to hold an estate sale. With a recommendation from a friend, I called Willmatt Hill Estate Sales. After the first meeting with Alex I knew I was in good hands. When it came time to stage the sale I then met Theresa and the team. They had everything marked and ready to go within 4 days. Remember…we had 50 years of items. The sale went off without a hitch. They were even able to sell my father's car. By the end of the second day of the sale almost everything was sold. The remaining items were basically worthless "odd and ends". For a very reasonable fee they even removed these items and took them to be donated, and then cleaned the home. What a great experience ! From start to finish, it was handled with care and professionalism. Thank you for making this bitter sweet part of our lives so easy and pain free. The Cremers Family.
Charlie C.
October 01, 2013 2:02 PM
Mary
On August 28th 2020, we had the most amazing estate sale that was set up by Teresa and Alex and their team. Right from the start I knew this company was a great fit. They are so knowledgeable and extremely organized. They knew their pricing, quality, manufacture, and origins. It was truly impressive! I was completely blown away by each team member doing their part to ensure a profitable and successful sale. I would hire them again and again. I highly recommend Willmatt Hill Estate Sales. Thank you Teresa and Alex and your team, You are the best!
Mary
August 28th 2020
A. Nelson
SquareUP Comment:
"Thoroughly enjoyed your sale! Items were priced right, sale staff courteous, even nice, started on time. Wish I lived in Minnesota to attend more. So happy to view a historic house in Oconomowoc before it is lost to another buyer or tear down."
A. Nelson
11/8/2015